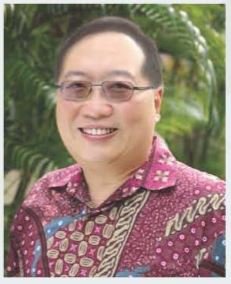 The Raffles Group of Schools (RGS) is at the forefront and deeply committed to providing quality education for our students, nurturing them to be active, lifelong learners and influential leaders of sterling character. At RGS, the child is at the centre of every programme and activity that takes place in the school. Every student is important to us and we customize the curriculum and programmes to help them realize their full potential.
The Raffles Programme is a unique and specially designed curriculum to cater to the varied needs and talents of our students. Through the Raffles Programme, students will be exposed to a holistic education which prepares them to be confident, articulate, independent leaders for the 21st Century. The process and journey of learning is of utmost importance. Teachable moments and challenging experiences that bring new dimensions of learning enrich our student's understanding and grasp of life's issues. We help every Rafflesian grow and be the best that they can be so that they are a person of positive impact and influence in the community.
I am glad to have a team of highly dedicated and experienced faculty. Our teachers create a vibrant learning environment to nurture in our students a passion for learning and cultivate in them the spirit of enquiry.
We hope that your visit to our website will give you a deeper understanding of what makes RGS such an ideal and dynamic place to learn, play and grow. Come join us because at the Raffles Group of Schools
"Ko te Tamaiti te Putake o te Kaupapa"
The Child Is the Heart of the Matter
Traditional Maori saying