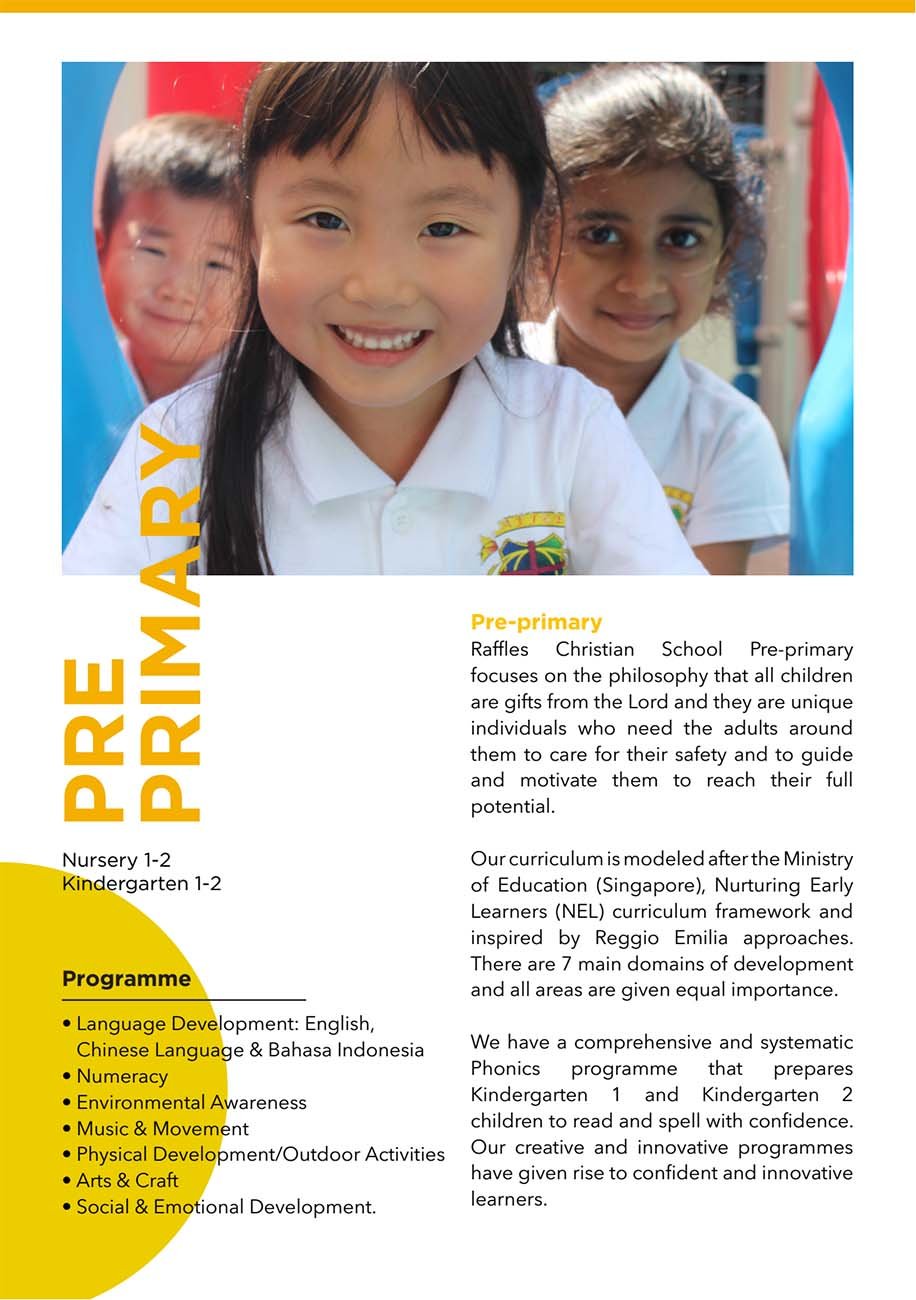 Raffles Christian School Pre-primary focuses on the philosophy that all children are gifts from the Lord and they are unique individuals who need the adults around them to care for their safety and to guide and motivate them to reach their full potential.
Our Curriculum is modeled after the Ministry of Education (Singapore), Nurturing Early Learners (NEL) curriculum framework and inspired by Reggio Emilia approaches. There are 7 main domains of development and all areas are given equal importance.
We have a comprehensive and systematic Phonics programme that prepares Kindergarten 1 and Kindergarten 2 children to read and spell with confidence. Our creative and innovative programmes have given rise to confident and innovative learners.